Windscreen Fitting & Glass Conversions
At The Windscreen Doctor we provide a professional finish, If your windscreen is cracked, chipped or damaged, then we will bring your vehicle back to a perfect finish every time. We offer a workshop or mobile fitting at your work or home.
With our vast experience, we can fit and replace a windscreen, change rear or side panels of a van to provide a vehicle a new purpose. We are experts in campervan conversions! Including the popular VW T4, T5. Commercial vehicles or horsebox, no problem!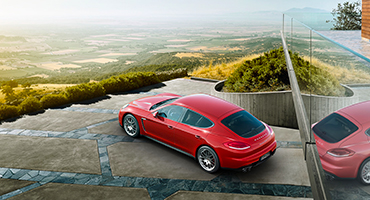 Professional Vehicle Valeting
We also offer professional valeting services, your vehicle can be returned to you in pristine condition, gleaming with pride, we offer several levels from a mini valet to full vehicle interior and exterior cleaning, polished to perfection. Let your vehicle take pride on your driveway!
WHO ARE WE AT THE WINDSCREEN DOCTOR?
We always try to find you the best and most cost-effective option for you and your vehicle in all circumstances! Put us to the test and see how much you can save! The Windscreen Doctor is an independantly owned and operated service provider, offering vehicle glazing solutions to a wide variety of clients throughout Staffordshire and surrounding areas. The company was formed in 2011 to offer a fully mobile glass repair and replacement service to a broad range of business and public customers. We bring over 15 years experience to your door with every necessary item to ensure a prompt and perfect replacement service. With purpose-equipped mobile units and experienced technician, the company is able to offer a professional auto-glass service to retail cusromers as well as trade clients. The service is focused on being quality driven, intending to be cost effective, as well as diverse, helping all customers to make the best choice for them.
If an unfortunate moment arises and you crack your front window, the first thought that will invariably go through your mind is the hassle of getting it fixed or replaced and the inevitable cost. We are fully aware of this stressful time, which is why we developed our mobile repair and replacement service whereby a cheap repair and replacement service is offered for all car types. Seven days a week, people living in the Staffordshire area can get in touch and we will repair  and replace cracked or damaged front screens and those that have been smashed.
We offer other automotive glass services and we fit a new screen or body glass on site, often on the same day you need it. We are fully mobile with our own electricity supply incorporated into our vehicle, what ever the location, we carry everything needed for the repair or replacement.
Windscreens are repaired or replaced via our mobile windscreen fitter using a one man lifting system where required. As we have far lower overheads than national chains, some requiring two staff members present for larger tasks, our costs are significantly cheaper and the savings we make are passed onto the consumer. That said, our mobile fitter is a fully trained technician with 21 years experience that only uses the best of materials including esprit windscreen repair and components so that vehicles worked on remain safe and secure at all times. We appreciate that everyone needs a quick and convenient repair, with fast glass delivery and mobile all location service,
Call us on 07976 025 095 to get the repair your need!